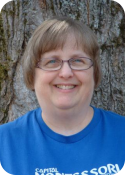 Mrs. Noble
Owner
Mrs. Noble founded Capital Montessori School in 1988 and has been the school's only owner. Helping children achieve their maximum potential through the Montessori Method has become her lifelong passion.
When her firstborn turned three, Mrs. Noble became more and more challenged to meet her child's academic desires. Desiring the best for her daughter, she began researching her options when she ran across the Montessori Method. After seeing the results in her own children, she has made it her life's work to help other children reach their full potential.
Mrs. Noble has been involved in Montessori education since 1982. She has taken both the Primary & Elementary Montessori training at Spring Valley Montessori. She and her husband have two grown children.
mrs.noble@capitalmontessorischool.com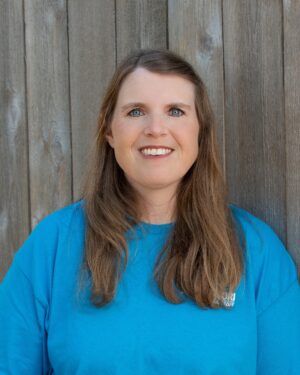 Mrs. Merissa White
Director
Mrs. White has been with the school since its founding in 1988. She started as a student, and has been working full time at Capital Montessori School since 2000. Since 2000, she has worked in various capacities including secretary and head teacher of the Upper Elementary class before becoming full time director.
Mrs. White is a 2000 graduate of Washington State University with a B.S. in Biology with extensive course work in chemistry and education. She also completed her Montessori Elementary & Primary Certifications.
Mrs. White is passionate about Montessori education. She is the product of a Montessori education, and wants to give others the same opportunities. Mrs. White has three children who attend CMS as well.
merissa@capitalmontessorischool.com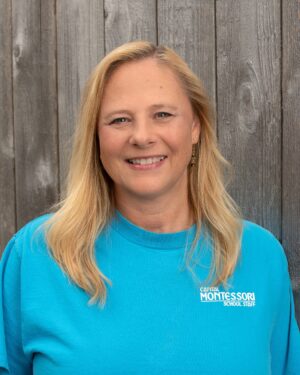 Mrs. Christina Ehlers
Assistant Director
Mrs. Ehlers has been working in the CMS office since 2003. Mrs. Ehlers has several years of experience in customer service including three years at a Tacoma travel agency. She attended Western Washington University. Her son, Ryan, was a student at CMS from 2002 until 2008 (he graduated). Mrs. Ehlers puts her years of customer service into action every day by serving CMS parents at the front desk.
christina@capitalmontessorischool.com